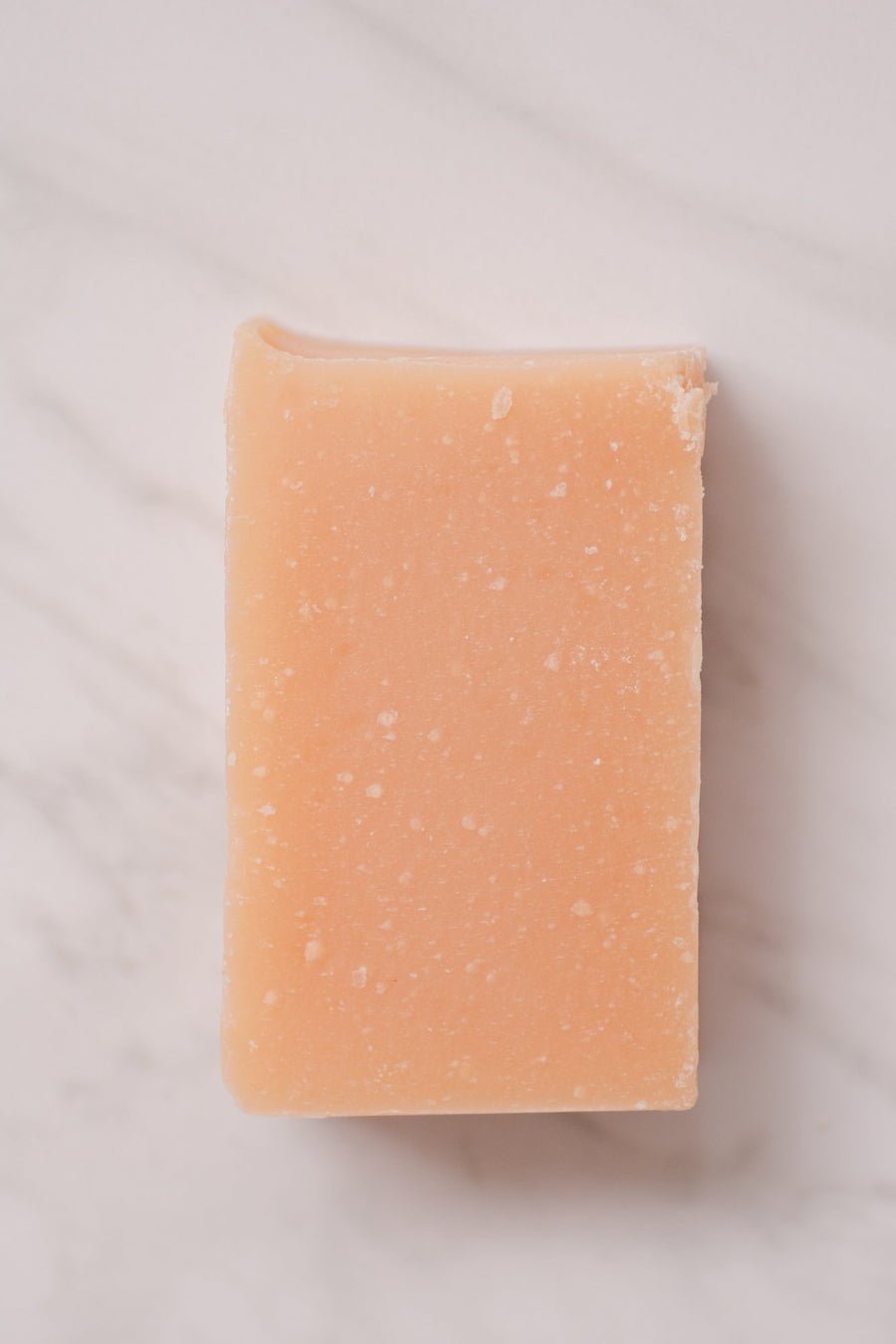 Vegan Body Wash Bars
These moisturizing and palm-oil free soaps for body or hands are made of luxurious coconut cleansers to wash, bubble and clean without stripping your skin's natural barrier.
Switching to a solid soap for washing the body will save plastic bottles of body wash in the shower and keep your skin moisturized.
Phthalate-free Fragrance and EO (essential oil) scent Blend:
Sunshine Citrus - smells like sweet citrus, peach and papaya
Ocean Sage - smells like sage, sea salt, the ocean and golden amber
Southern Rose - smells like a fresh bouquet of toses
Aloe & Coconut - natural scent (no fragrance)
Hand-cut 2.75-3.4oz 78-96g - body wash bars.
No additional packaging is provided.
Shelf Life: 1 year
USAGE SUGGESTION: Use in conjunction with a soap dish to preserve the life of your soap bar.